Soothing Herbs Exfoliating Wash
---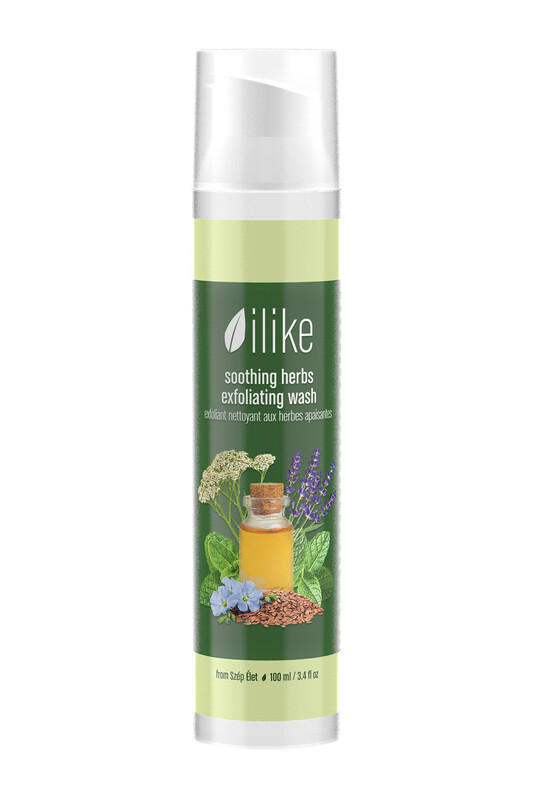 Skin types & conditions
body care
cleansers
ilike for men
pre- or post-waxing & shaving
sensitivity/rosacea
A vitalizing and soothing deep cleansing concentrate for face and body that purifies skin by gently removing excess build-up and dirt while decreasing skin sensitivity, redness, irritation and inflammation. It is beneficial before and after hair removal (shaving, waxing, laser etc) on face and the entire body.
Skin types & conditions
body care
cleansers
ilike for men
pre- or post-waxing & shaving
sensitivity/rosacea
Effects
purifies by deep cleansing pores
removes oil
soothes, calms
anti-inflammatory
vitalizes
Directions for application
Mix a small amount of exfoliating wash with water in hands. Apply and massage into skin with fingertips for 1 to 3 minutes in a circular motion covering the entire face and neck and avoiding the eye area. Remove completely with damp face towel and follow with a refreshing ilike toner and the moisturizing steps. Recommended home use is 2 times a day. Recommended to use before and after shaving and hair removal. May be used on problematic areas of the back and décolleté.
Active Ingredients
Flaxseed Oil, Yarrow, Lavender Oil, Siberian Fir Oil, Peppermint Oil, Sunflower Seed Oil -- Bioflavonoids, Triterpenes, Amino Acids, Vitamins C, D, E and F, Beta-Carotene (Provitamin A), Lignans, Fatty Acids, Sterols, Mineral Salts, Trace Elements