history
result-driven organic skin care - for 65 years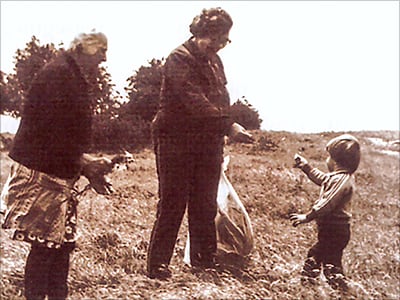 65 years ago, celebrity facialist and herbalist Molnar Danielne, a.k.a. Aunt Ilike, created ilike organic skin care using herbal remedies from her grandmother - a village herbalist in Hungary. A winner of many awards for her professional grade products and community outreach, Ilike's legacy continues as her son and grandchildren run the brand's Hungarian manufacturing facility today.
complete line of specialized skin care products
The products that make up the ilike organic skin care line are currently available in 45 countries.
The extensive line of ilike organic skin care products provides the aesthetician and clientele with specific products designed for a variety of skin types and needs. Many ilike organics products are also designed to allow customisation by blending with other products. Your aesthetician can help you select the products ideally suited to your skin.
philosophy
mother nature knows what her children need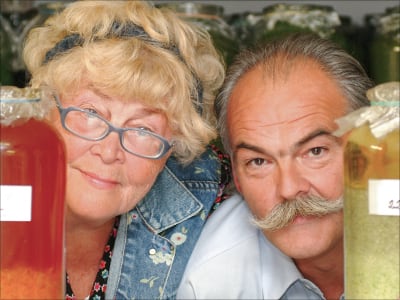 If we listen to Her advice, Nature teaches us how to live in love, peace and harmony:
We are the children of Nature. Nature feeds us when we are hungry; She gives warmth when we are cold, and cures us when tortured by illnesses.
Nature indeed provides an abundance of solutions for our everyday needs - that was Aunt Ilike's philosophy when she created these products and it is the philosophy of ilike organic skin care from Szép Élet. Every ilike product is full of vitamins, fruit acids and bioflavonoids, and combined with other active ingredients they treat, nourish and beautify the skin, rejuvenating it from the inside out. The latest organic biochemical actives include botanical stem cells, plant derived hyaluronic acid, sustainably cultivated peptides, probiotics and retinal.
You will instantly notice the difference between ilike organics and other skin care lines. Because we strive to maintain the natural state of the herbal ingredients, you will see, smell and feel the difference.
about our process and ingredients
our secret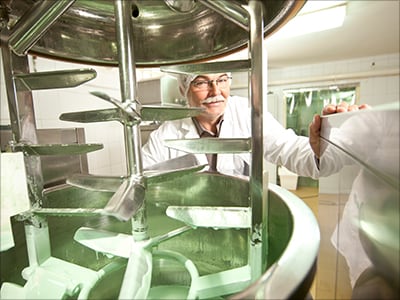 Our fruit and herbal ingredients are formulated and processed in a unique way under specially controlled conditions that maintains the vitality of over 150 organic herbs we use. Because of this special manufacturing process ‒ using whole raw pulps, not extracts ‒ you can immediately experience the rich, deep penetrating effects of our products, as well as their magnificent aromas and colours. The products of ilike organic skin care contain no artificial colors; therefore the color and even texture of the products can change slightly batch by batch and may even vary by season. Just like there are no two identically looking apples...
Due to the uniquely rich Hungarian soil and the climate perfectly suited for agriculture, our herbs, vegetables and fruits are very rich in nutrients and aromas. They are organically grown, hand harvested, hand selected and made in very small batches. The ilike organics products are suitable for vegetarian lifestyles, with most of them being vegan.
Some ilike organic skin care products are blended with a unique water source - that of Lake Hajduszoboszlo. Searching for oil in 1925, this subterranean thermal spring was discovered by a group of scientists. Research revealed that a combination of salt and fresh water contained in this remnant of an ancient sea submerged by an earthquake contained plant and animal life. The result is water that includes minerals and trace elements and a pH level of 9.5, which is beneficial for dry skin. The water also filtered through layers of mineral rich earth with nutrients being fermented and heated at approximately 73 degrees Celsius (163 degrees Fahrenheit) and preserved for centuries. Some ilike organic skin care products also use algae from this unique and rich source.

Besides well-known herbs and vegetables, there are some unique ingredients in ilike organic skin care products, such as: Stonecrop, Hungarian Cherry Pepper, Rosehip, Sour Cherry, Blackthorn, Medlar, Nettle, Clover, Soapwort, Elderflower, Ivy, Ichthammol, Hungarian Medicinal Thermal Water and Horsetail.
Our skin care line does not contain genetically modified ingredients (GMOs) or animal by-products, and is never tested on animals. All of our products are nut- and gluten-free and suit vegetarian/vegan lifestyles. Our products are certified organic by COSMOS.