about Szép Élet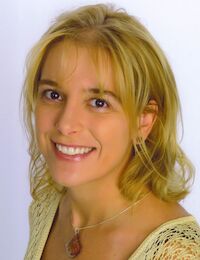 Hungary is a land filled with natural hot springs, soil just right for growing succulent fruits, vegetables and herbs and a culture of caring for the skin. From these roots the ilike organic skin care line was born. And for six decades these products have helped people live beautifully.
Hungary is also where our owner, Szilvia Hickman stems from. Szilvia is a passionate professional, well-known by the spa industry by her frequent educational articles about skin care solutions and natural ingredients. She is also member of the Green Spa Network Personal Care Product Committee. If you ask Szilvia about her Number One skin care advice, she would say: "Apply antioxidants topically every day! These powerful nutrients help neutralize free radicals that are created by harmful UV rays and speed up signs of aging."
We at Szép Élet want to to bring a little bit of Hungary to you - our partners, our customers, our friends.
We hope you enjoy the visit!
Contact us for partnership, press inquiries, job offers or to learn more.