Vitalizing Powder For Gel Masks
---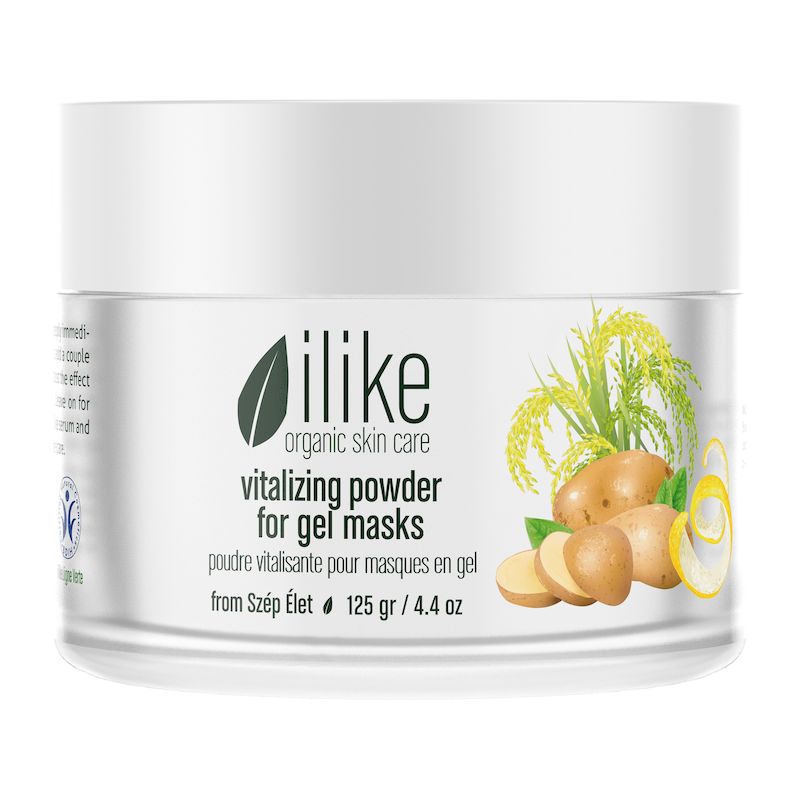 Skin types & conditions
anti-aging for mature skin
anti-aging for premature skin
anti-aging for youthful skin
hormonal imbalances
hyperpigmentation
masks & special treatments
oily, acne, inflamed skin
specialty products

This boosting powder is beneficial for clients with sun damage, age spots or uneven skin tone. This activating powder contains added Vitamin C. Use together with any ilike gel masks to boost their effect.
Skin types & conditions
anti-aging for mature skin
anti-aging for premature skin
anti-aging for youthful skin
hormonal imbalances
hyperpigmentation
masks & special treatments
oily, acne, inflamed skin
specialty products
Effects
skin tone appears evened out
leaves skin feeling hydrated, soothed and refreshed
Directions for application
FOR PROFESSIONAL USE ONLY. Mix 2 parts gel and 1 part powder and apply immediately. Avoid the eye area. If you wish or consistency is too thick, add a couple drops of Stonecrop Toner or luke warm water to the mix. To further boost the effect apply a thin layer of Hungarian Paprika Gel Treatment on top. Leave on for 10 minutes (for oxygen boosting) or 20 minutes (for boosting) and remove with damp towel. If desired follow with another ilike mask and finish with ilike serum and moisturizer. Recommend the Stonecrop or Apple & Lemon products for home care.
Active Ingredients
Potato Starch, Rice Starch, Vitamin C