Sulphuric Exfoliator
---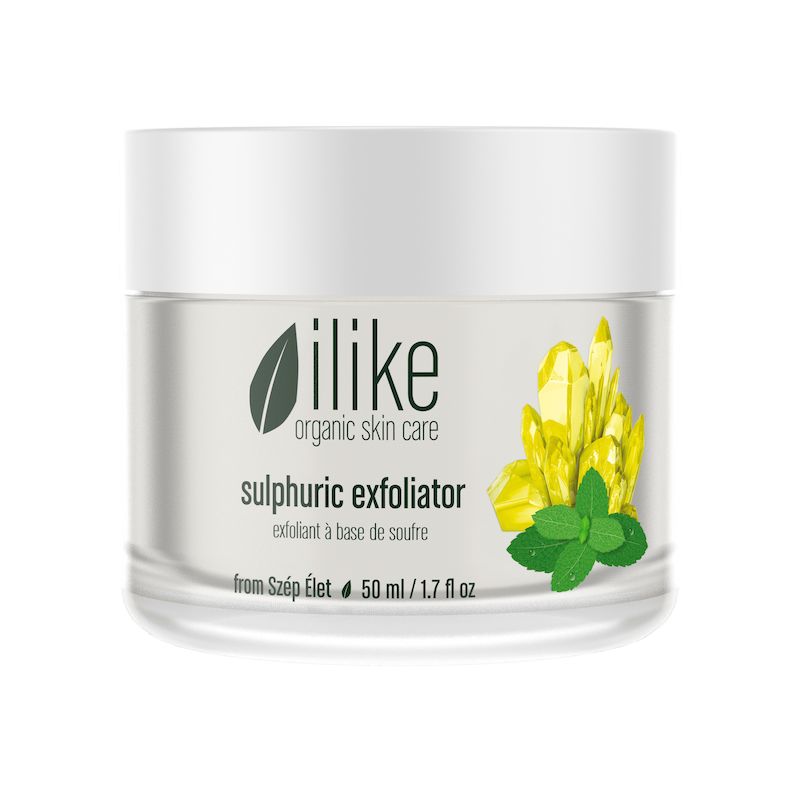 Skin types & conditions
acne care
anti-aging for premature skin
exfoliators & peels
eye care
hormonal imbalances
50 ml / 1.7 fl oz — 125 ml / 4.2 fl oz

This gommage exfoliator (no scrubbing particles) gently exfoliates and hydrates sensitive, problematic, dehydrated, acne-prone and mature skin. So gentle, it can even be used on inflamed, sunburnt or rosacea skin, or around the eye area. Due to its high sulphur content the appearance of the skin's texture is improved.
Skin types & conditions
acne care
anti-aging for premature skin
exfoliators & peels
eye care
hormonal imbalances
Effects
gently softens and removes dead skin cells
hydrates
reduces appearance of wrinkles
Directions for application
Apply a thin layer of exfoliator over entire face and neck area after cleansing and leave on for 7-10 minutes until almost dry (do not steam). Gently rub off using gommage motions or rub off with a dry face towel using circular motions. Follow with an ilike mask, serum and moisturizer. May be used around the eyes if eyes are closed (remove by peeling). Recommended home use is 1-2 times a week or as needed.
Active Ingredients
Honey, Algae, Zinc Oxide, Titanium Dioxide, Corn Germ Oil, Sulphur, Peppermint Oil, Vanilla Oil -- Vitamins A, B, C and E, Fatty Acids, Carbohydrates, Mineral Salts, Trace Elements