Soothing Herbs Micro Polish
---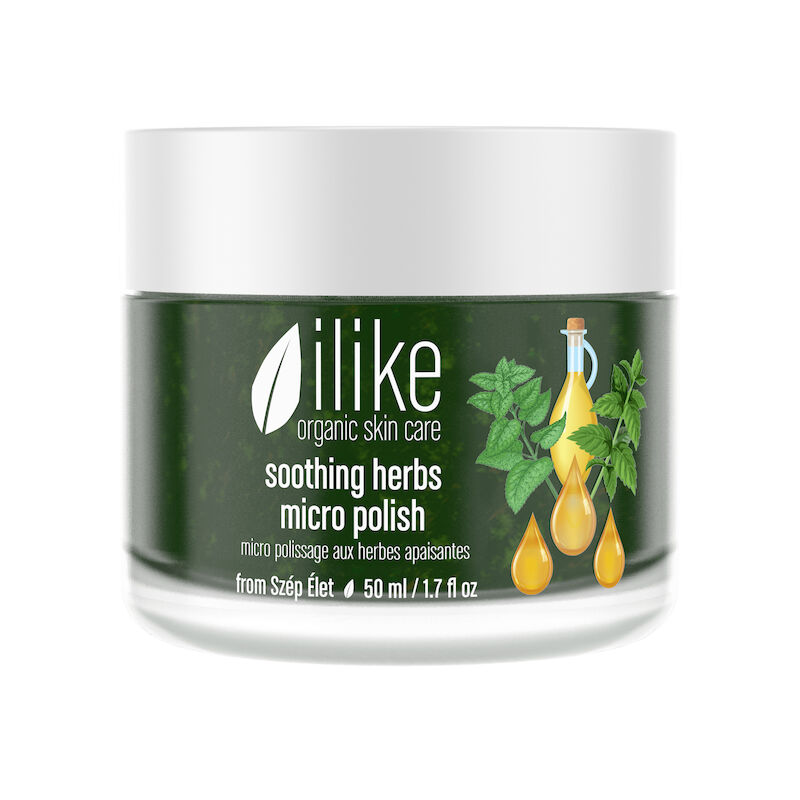 Skin types & conditions
body care
exfoliators & peels
ilike for men
oily, acne, inflamed skin
pre- or post-waxing & shaving
sensitivity/rosacea
50 ml / 1.7 fl oz — 125 ml / 4.2 fl oz
A vitalizing and soothing micro polish for face and body that gently removes dead skin cells to create visibly brighter skin.
Skin types & conditions
body care
exfoliators & peels
ilike for men
oily, acne, inflamed skin
pre- or post-waxing & shaving
sensitivity/rosacea
Effects
softens and removes dead keratin cells
calms and soothes
softens skin
charges with vitamins and bioflavonoids
Directions for application
Apply a thin layer of exfoliator over entire face with circular motions and wet hands after cleansing (avoid the eye area). Leave on for additional 5-10 minutes (may be steamed). Gently scrub off with a damp face towel using again circular motions. Follow with an ilike mask and finish with ilike serum and moisturizer. Recommended home use 1-2 times a week or as needed.
Active Ingredients
Volcanic Ash, Honey, Rice Starch, Lemon Balm Leaf Powder, Spearmint Leaf Powder, Sesame Seed Oil, Sunflower Seed Oil, Zinc, Ascorbic Acid – Bioflavonoids, Carbohydrates, Vitamins B, C, D and E, Fatty Acids, Plant Proteins, Mineral Salts, Trace Elements