Soothing Herbs Micro Polish
---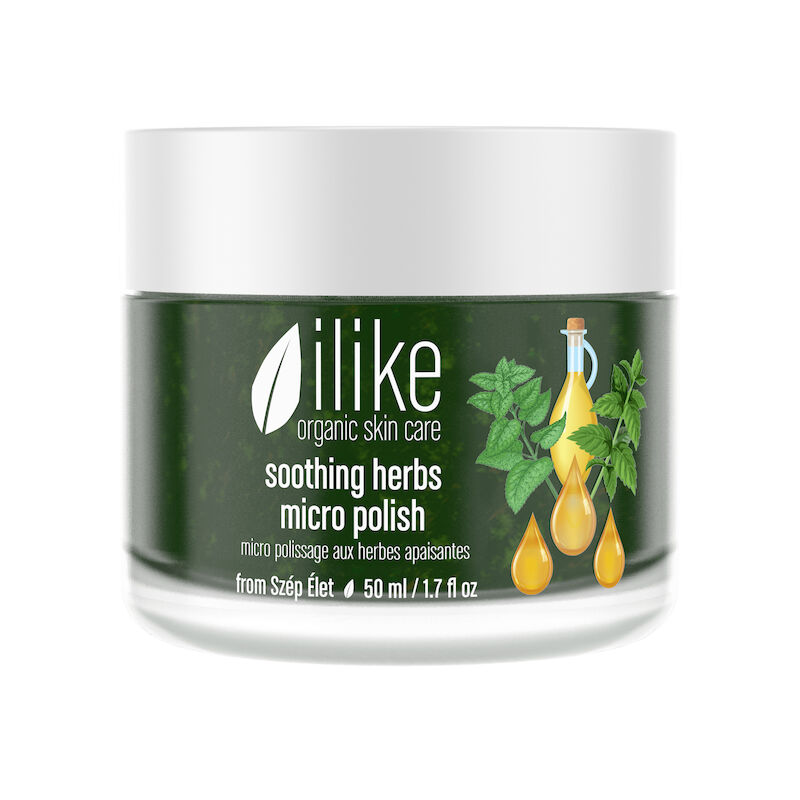 Skin types & conditions
body care
exfoliators & peels
ilike for men
oily, acne, inflamed skin
pre- or post-waxing & shaving
sensitivity/rosacea

A vitalizing and soothing fragrance free micro polish for face and body that gently removes dead skin cells to create visibly brighter skin. Ideal to use before and after hair removal, too.
Skin types & conditions
body care
exfoliators & peels
ilike for men
oily, acne, inflamed skin
pre- or post-waxing & shaving
sensitivity/rosacea
Effects
softens and removes dead keratin cells
calms and soothes
softens skin
charges with vitamins and bioflavonoids
Directions for application
After cleansing, apply a thin layer of exfoliator with wet hands over entire face, neck and décolleté with circular motions (avoid the eye area). Leave on for additional 5-10 minutes (may be steamed). Gently scrub off with a damp towel or wash off using again circular motions. Follow with an ilike mask and finish with ilike serum and moisturizer. This product is also suitable to prepare and treat the skin before and after hair removal on face or body. Recommended home use 1-2 times a week or as needed.
Active Ingredients
Volcanic Ash, Honey, Rice Starch, Lemon Balm Leaf Powder, Spearmint Leaf Powder, Sesame Seed Oil, Sunflower Seed Oil, Zinc, Ascorbic Acid, Chlorophyll – Bioflavonoids, Carbohydrates, Vitamins B, C, D and E, Fatty Acids, Plant Proteins, Mineral Salts, Trace Elements