Rosehip Toner
---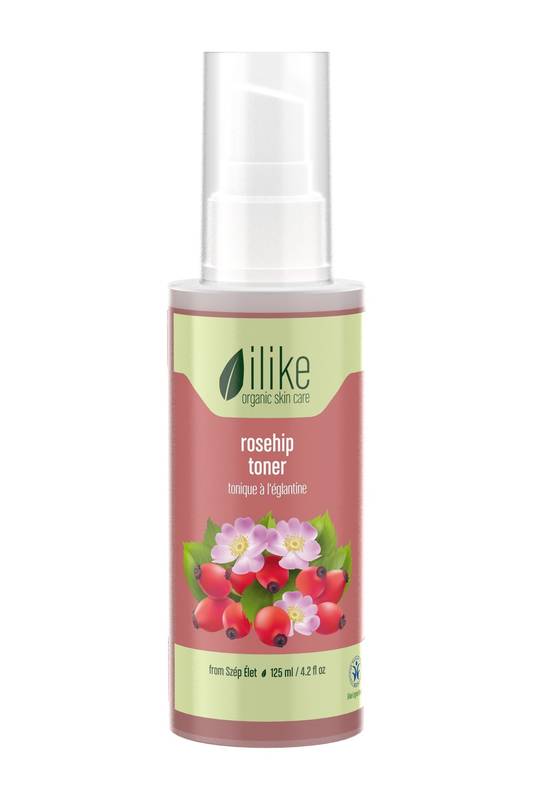 Skin types & conditions
acne care
hormonal imbalances
oily, acne, inflamed skin
sensitivity/rosacea
toners

By removing oil as it cleanses the skin, this toner is ideal for oily skin and oily scalps. Rosehip soothes the skin.
Skin types & conditions
acne care
hormonal imbalances
oily, acne, inflamed skin
sensitivity/rosacea
toners
Effects
cleanses
refreshes
skin feels toned
pores appear tighter
Directions for application
To hydrate: simply spray toner onto the skin (several times a day). To cleanse: apply toner over entire skin surface with a cotton pad and leave on. Use after cleansing milk or mask to remove excess products. Follow with an ilike serum and moisturizer.
Active Ingredients
Rosehip -- Carotenoids, Fruit Acids, Pectins, Vitamins A, B, C, E, K and P, Bioflavonoids, Mineral Salts, Trace Elements