Retinal .05% Gel Mask
---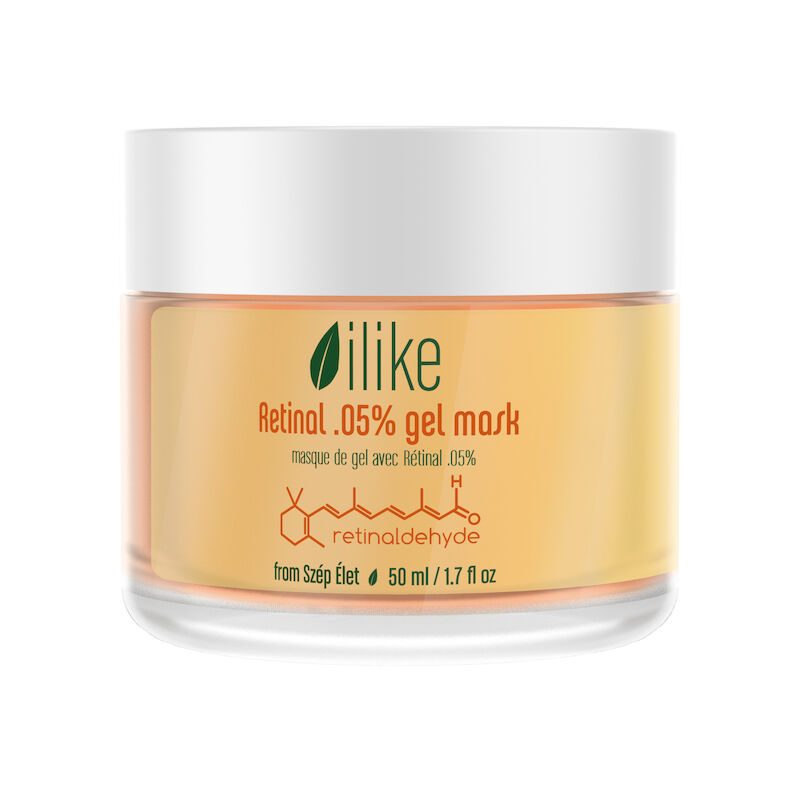 Skin types & conditions
anti-aging for mature skin
anti-aging for premature skin
anti-aging for youthful skin
dry skin
environmental damage
hyperpigmentation
masks & special treatments
oily, acne, inflamed skin
50 ml / 1.7 fl oz — 125 ml / 4.2 fl oz


Skin renewal mask for all skin types with retinal that acts 11 times faster than Retinol. This mask is clinically proven to help with cell reproduction, promote collagen production and elasticity to reduce the appearance of fine lines and wrinkles. It also helps unclogging the pores, has antibacterial properties leaving the skin healthier and fresher. Hyaluronic Acid plumps the skin from the inside out.
Click here to read more about Retinoids.
Skin types & conditions
anti-aging for mature skin
anti-aging for premature skin
anti-aging for youthful skin
dry skin
environmental damage
hyperpigmentation
masks & special treatments
oily, acne, inflamed skin
Clinical Studies
Clinical Studies (Retinal .05% Gel Mask)
After 4 weeks of use:
93% reported the feeling of intense and deep hydration
85% reported the skin felt smoother and tighter
89% reported decrease in signs of aging, including wrinkles
78% felt that the product regenerates the skin
89% felt their skin softer and smoother, rough texture eliminated
93% felt the product easy to use (apply and remove)
Machine elasticity test
(Cutometer MPA 580)
After 4 weeks of use:
Average 3% increase in skin elasticity
Average 35% in skin tightness
Effects
Clinically proven:
helps to reduce signs of aging
helps with collagen production
smoothes wrinkles and fine lines
helps to prevent wrinkle formation
antioxidant and vitamin supplement
skin feels intensely and deeply hydrated
works for improved elasticity feel of the skin
has soothing effect
has antibacterial properties to reduce and prevent acne
Directions for application
Apply a medium layer of mask to cleansed skin over entire face and neck area and leave on for 15-20 minutes (may be steamed). Remove with a damp face towel. Finish with an ilike toner, serum and moisturizer. For best penetration, do not blend this mask with other masks. Recommended home use is 1-2 times per week or as needed.
Active Ingredients
Apricot, Rowan Sorb, Carrot, Algae, Hyaluronic Acid, Retinal, Ascorbic Acid, Sunflower Seed Oil, Sweet Pepper -- Vitamins A, B, C, D and E, Bioflavonoids, Fructoses, Fruit Acids, Fatty Acids, Pectins, Beta-Carotene (Provitamin A), Biosugars, Plant Proteins, Mineral Salts, Trace Elements