Nettle & Algae Treatment
---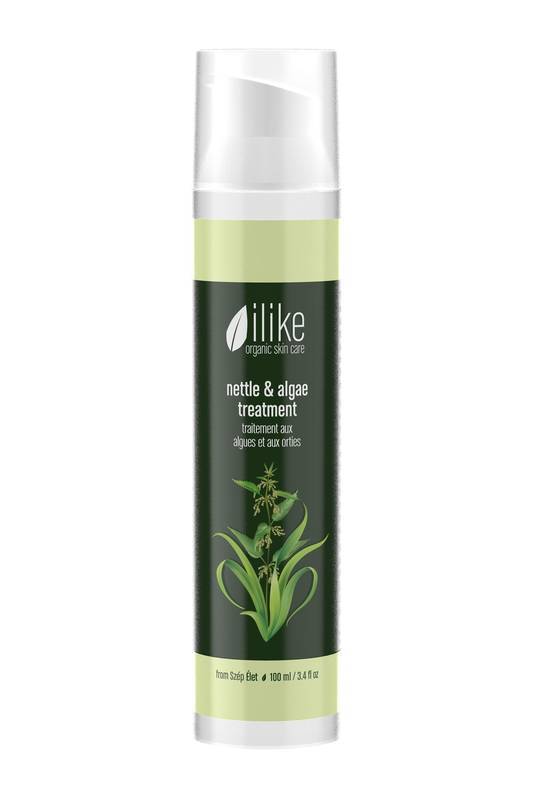 Skin types & conditions
anti-aging for premature skin
body care
hormonal imbalances
masks & special treatments
specialty products
A universal gel treatment suitable for all skin types. It hydrates as it warms and is beneficial on areas of the face, thighs and inner arms where skin appears loose, flaccid and lacking tone. It is especially effective when applied before running or exercise.
Skin types & conditions
anti-aging for premature skin
body care
hormonal imbalances
masks & special treatments
specialty products
Effects
skin feels hydrated, nourished and revitalized
skin appears more toned and tightened
Directions for application
Use this product as a catalyst to increase the absorption of other masks and special treatments or use it alone as a beautifying mask. Leave on for 15-20 minutes, then remove with a damp face towel. Note that a warm sensation is created for a short time. The rosy skin color turns into a healthy glow after half an hour (less if a cooling mask is applied after the treatment). The complexion will appear more refined, smoother and healthier.
Active Ingredients
Nettle, Hungarian Paprika (green), Alginate, Ascorbic Acid, Lemon Oil, Lemon Balm Oil, Cinnamon Oil -- Capsaicin, Vitamins A, B, C, K and U , Kaempferol, Quercetin, Isorhamnetin Bioflavonoids, Chlorophyll, Mineral Salts, Trace Elements.