Mineral Exfoliating Wash
---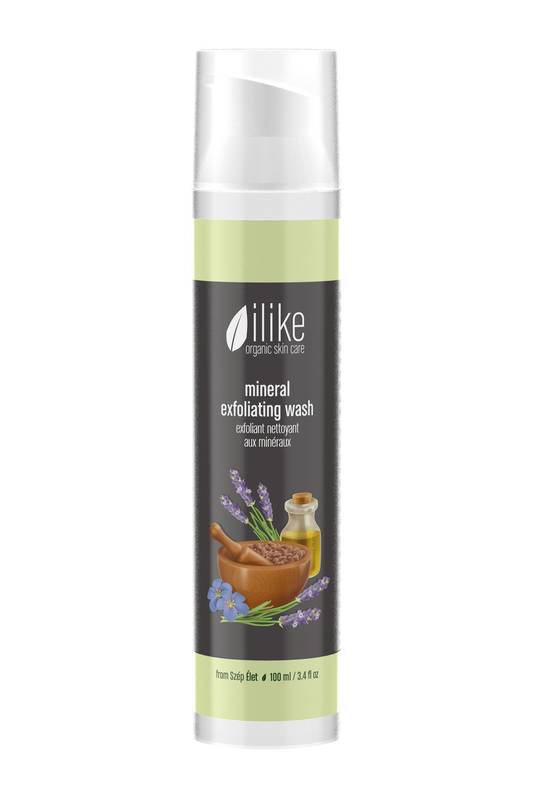 Skin types & conditions
anti-aging for youthful skin
body care
cleansers
hormonal imbalances
oily, acne, inflamed skin
pre- or post-waxing & shaving
sensitivity/rosacea

This deep cleansing concentrate is especially recommended for use on oily, sensitive or acne or inflammation prone skin. The Mineral Exfoliating Wash from ilike organic skin care is a gel based deep cleanser that purifies skin by gently removing excess build-up and dirt.
Skin types & conditions
anti-aging for youthful skin
body care
cleansers
hormonal imbalances
oily, acne, inflamed skin
pre- or post-waxing & shaving
sensitivity/rosacea
Effects
skin feels softened
purifies by deep cleansing pores
removes oil
Directions for application
Mix a small amount of exfoliating wash with water in hands. Apply and massage into skin with fingertips for 1 to 3 minutes in a circular motion covering the entire face and neck and avoiding the eye area. Remove completely with damp face towel and follow with a refreshing ilike toner and the moisturizing steps. Recommended home use is 2 times a day. May be used on problematic areas of the back and décolleté.
Active Ingredients
Flaxseed Oil, Ichthammol, Lavender Oil -- Bioflavonoids, Lignans, Fatty Acids, Sterols, Vitamin F, Mineral Salts, Trace Elements