Mattifying Serum
---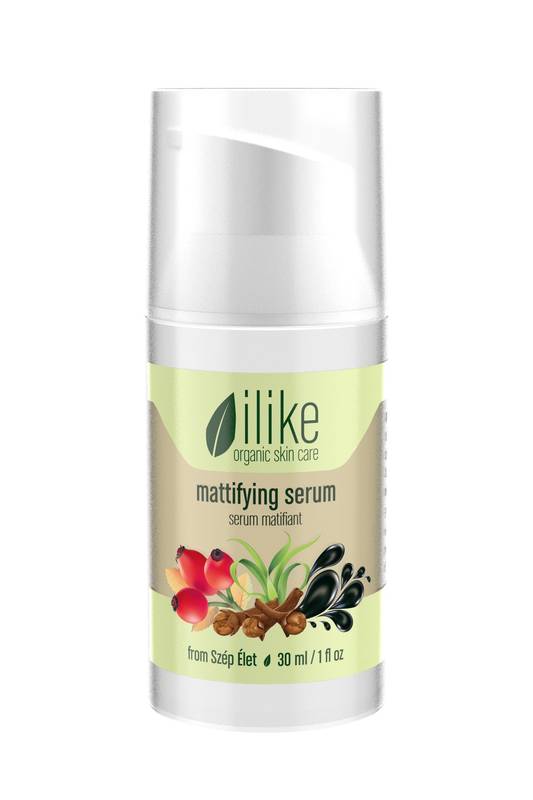 Skin types & conditions
anti-aging for youthful skin
hormonal imbalances
ilike for men
oily, acne, inflamed skin
pre- or post-waxing & shaving
sensitivity/rosacea
serums & oil concentrates

Oily, sensitive skin means unwanted shine that can lead to blemishes, irritated and inflamed skin. Our Mattifying Serum is an all-in-one oil control, skin healing serum.
Made with absorbent, mattifying minerals in a non-irritating formula, it combines a concentrated blend of botanical active ingredients to clear away impurities, reduce redness and irritation while balancing skin's natural oils, resulting in an immediate and long-lasting matte finish.
Skin types & conditions
anti-aging for youthful skin
hormonal imbalances
ilike for men
oily, acne, inflamed skin
pre- or post-waxing & shaving
sensitivity/rosacea
serums & oil concentrates
Effects
mattifies skin by absorbing access oil
helps reducing redness
helps improving acne symptoms
soothes and calms
helps with razor burn
Directions for application
Apply a thin layer of serum as the last step of the hydration process by patting serum lightly into skin. This product leaves a powdery finish. Use on problematic areas of face, back and décolleté.
Active Ingredients
Rosehip, Aloe, Zinc Oxide, Potato, Ichthammol, Algae, Castor Oil, Lavender Oil, Clove Oil, Vitamin C, Citric Acid -- Bioflavonoids, Carotenoids, Pectin, Vitamins A, B, C, E, K and P, Tannin, Polysaccharides, Potassium, Mineral Salts, Trace Elements