Hungarian Paprika Gel Treatment
---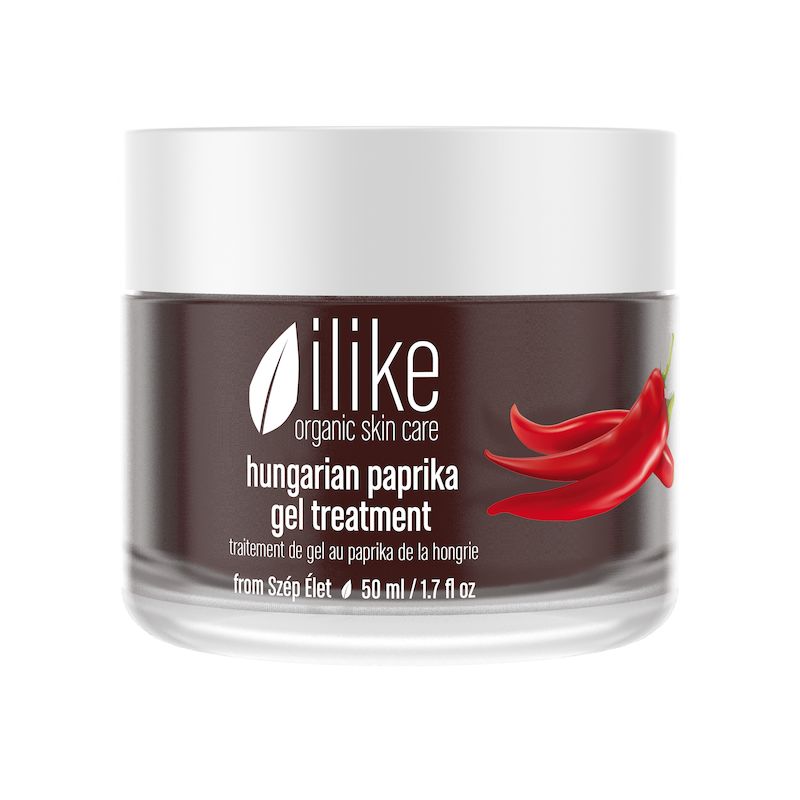 Skin types & conditions
acne care
anti-aging for youthful skin
hormonal imbalances
hyperpigmentation
masks & special treatments
oily, acne, inflamed skin
sensitivity/rosacea
specialty products
50 ml / 1.7 fl oz — 125 ml / 4.2 fl oz — 250 ml / 8.4 fl oz
Use this mask for detoxified and fresher looking skin. Great catalyst to increase the effectiveness of other masks and special treatments by blending or layering. We recommend the Hungarian Paprika Gel Treatment mainly for problematic, tired looking, pale, dehydrated skin, but it also reduces the appearance of aging on all skin types. This self warming product contains St. John's Wort, Sage, Walnut Leaf, Horsetail, High Mallow and Hungarian Cherry Pepper.
Skin types & conditions
acne care
anti-aging for youthful skin
hormonal imbalances
hyperpigmentation
masks & special treatments
oily, acne, inflamed skin
sensitivity/rosacea
specialty products
Effects
reduces signs of aging
skin feels purified, refreshed and rejuvenated
helps with inflammation
increases the effectiveness of other masks and special treatments
Directions for application
Use this product as a catalyst to increase the effects of other masks and special treatments. Use together with AHA Fruit Peel as a layering process. Skin feels warmed upon application. Leave on for 15-20 minutes and then remove with a damp face towel. Skin has the appearance of a healthy glow after for a half hour (less if a cooling mask is applied after the treatment). The complexion will be smoother and healthier looking. Use with deep cleansing and anti-aging treatments. Layer over the Cucumber & Parsley Oxygen Treatment also.
Active Ingredients
St. John's Wort, Sage, Walnut Leaf, Horsetail, Hungarian Cherry Pepper, Honey, Hollyhock, Lavender Oil, Ascorbic Acid – Vitamin A, B, C and E, Bioflavonoids, Carotenoids, Capsaicin, Sorbite, Mineral Salts, Trace Elements