Eco-Peptide Therapy™ Gel Mask with Aloe and Ginkgo
---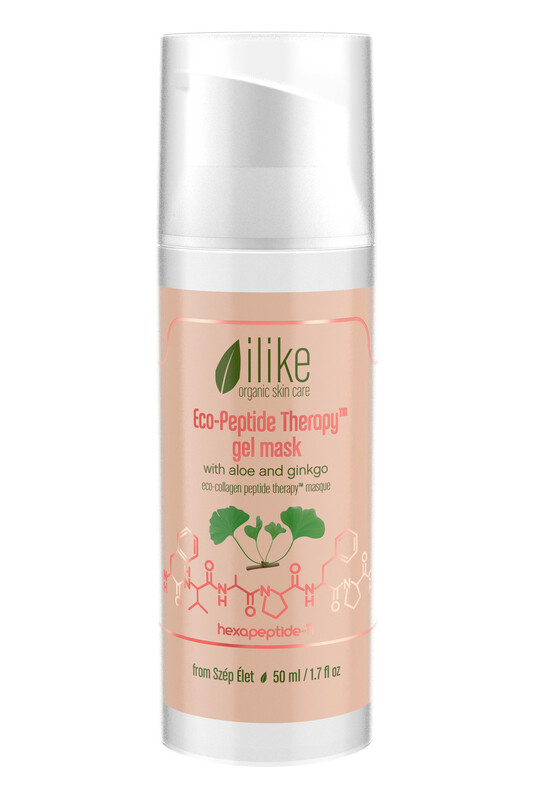 Skin types & conditions
anti-aging for mature skin
anti-aging for premature skin
masks & special treatments
50 ml / 1.7 fl oz — 100 ml / 3.4 fl oz
Weekly skin repair treatment for premature and mature skin that hydrates while helps to reduce fine lines and deeper wrinkles, increase elasticity and activate collagen production with natural, botanically sourced Hexapeptide-11.
Skin types & conditions
anti-aging for mature skin
anti-aging for premature skin
masks & special treatments
Effects
Clinically proven:
helps to reduce signs of aging
helps with collagen production
smoothes wrinkles and fine lines
helps to prevent wrinkle formation
antioxidant and vitamin supplement
skin feels intensely and deeply hydrated
works for improved elasticity feel of the skin
has soothing effect
Directions for application
Apply 2-3 layers of mask to cleansed skin over entire face and neck area and leave on for 15-20 minutes (may be steamed). Remove with a damp face towel. Finish with an ilike toner, serum and moisturizer. For best penetration, do not blend this mask with other masks, except similar light gel consistency products. Recommended home use is 1-2 times per week or as needed.
Active Ingredients
Aloe, Ginkgo, Pea Peptide, Hexapeptide-11, Hyaluronic Acid, Algae, Sunflower Seed Oil, Chlorophyll -- Antioxidants, Vitamins A, B, C, E and F, Amino Acids, Fatty Acids, Mineral Salts, Trace Elements