Calendula & Orange Exfoliating Wash for face & body
---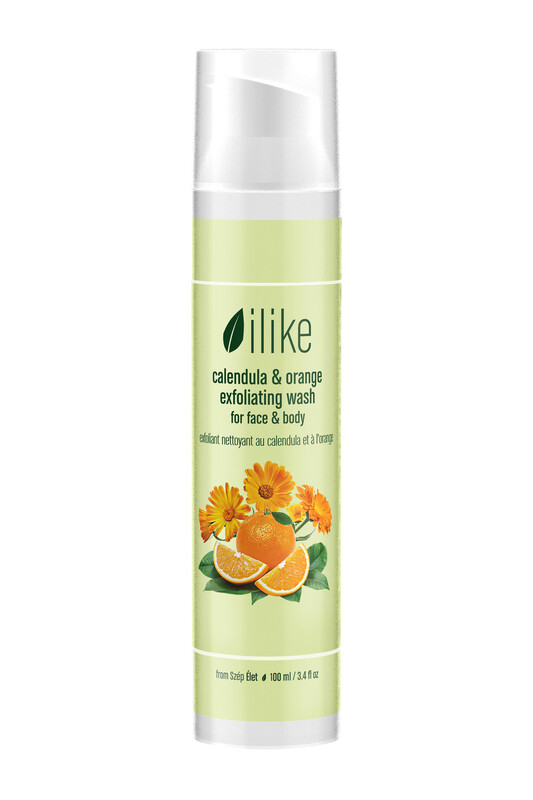 Skin types & conditions
anti-aging for premature skin
anti-aging for youthful skin
body care
cleansers
environmental damage
Beta-carotene rich face and body gel cleanser with a sweet aroma that leaves skin feeling relaxed, smooth and clean. Nourishes and softens dehydrated, tired, stressed, dull and environmentally damaged skin types resulting in a radiant finish. If parts of your body need hydration, apply this cleansing concentrate and rub thoroughly with a loofah sponge, which helps to get rid of dead keratin cells while massaging your skin and leaving a soft surface.
Skin types & conditions
anti-aging for premature skin
anti-aging for youthful skin
body care
cleansers
environmental damage
Effects
contains vitamins and antioxidants
beta-carotene rich
helps preventing damage caused by free radicals
gently removes impurities and accumulated keratin cells
softens
skin feels revitalized and relaxed
Directions for application
Mix a small amount of exfoliating wash with water in hands. Apply and massage into skin with fingertips for 1 to 3 minutes in a circular motion covering the entire face and neck and avoiding the eye area. Remove completely with damp face towel and follow with a refreshing ilike toner and the moisturizing steps. Recommended home use is 2 times a day. This product can be used on both face and body.
Active Ingredients
Linseed Oil, Sea Buckthorn Oil, Calendula, Orange Peel Oil, Corn Germ Oil, Sunflower Seed Oil -- Carotene (Provitamin A), Vitamins A, B, C, D, E, K and P, Bioflavonoids, Fatty Acids, Palmitoleic Acid, Citric Acid, Malic Acid, Pectins, Tannins, Sterols, Polysaccharides, Mineral Salts, Trace Elements