Innovative New Packaging for Our 60th Anniversary
To celebrate our 60 years of success, 2018 will be a year of innovation starting with the unveiling of our new airless pump packaging.
---
Sixty years ago a seed was planted: Aunt Ilike began creating a pioneering line of professional organic skin care products made from the pulps of indigenous herbs, fruits and vegetables. In 2018 - as a global skin care brand - we celebrate our 60th Anniversary with new 100% recyclable airless pump bottles.
We have always prided ourselves on using whole, raw organic ingredients that are handpicked and cold processed. We make our products in small batches to retain the full concentration and power of the botanicals. Relying on the latest in skin care research and biotechnological advancements, we continue to lead the way in the global raw skin care movement. This commitment has led to the development of some of our bestselling, award-winning collections including the Grape Stem Cell Solutions, Hyaluronic Time Erase Complex and PhytoLift Collections.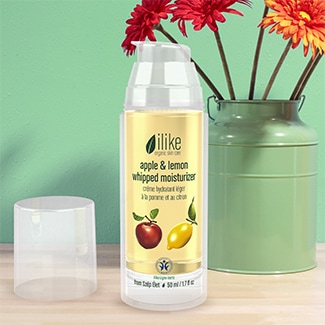 As a brand that prides itself on forward-thinking innovation, we remain true to our principles. Our certified organic products treat, nourish and beautify the skin, rejuvenating it from the inside out with ingredients full of vitamins, fruit acids and bioflavonoids combined with innovative new solutions, just as Aunt Ilike envisioned 60 years ago. Our products fit vegetarian/vegan lifestyles, are nut free, GMO free, gluten free, and never tested on animals.
To celebrate our brand's 60 years of success, 2018 will be a year of innovation celebration starting with the unveiling of our new airless pump packaging.
Advancing our 'farm-to-skin' commitment, our entire line of moisturizers, serums, cleansers, massage creams, as well as the Yogurt Power Peel & Botanical AHA Peel will be offered in new airless pump bottles.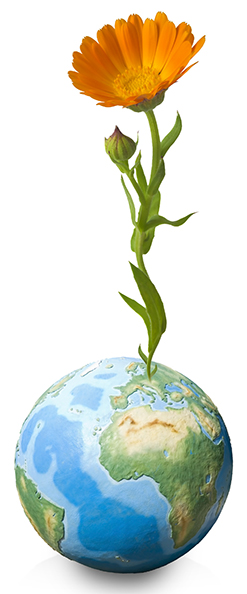 The new airless dispensers are designed to protect our advanced organic formulations. Engineered for 100% recyclability in conformation with BDIH, EcoCert, NaTru, Oko-Test and other international organic certification labels - which is increasingly important to today's savvy consumers. The precision, German-engineered bottles hold 30 patents, provide complete neutrality, to effectively protect our formulas during the shelf life.
The new bottles are equipped with airless pumps that offer unsurpassed precision, consistent dosage and optimal product recovery. They are designed to handle a wide range of viscosities, including our most demanding gel, lotion and rich cream formulations. Every bottle is vacuum-tested inline and delivers precision dosing, quick-priming and superior evacuation - with no drips, clogs, drying or product contamination.
The new airless dispensers deliver economic and environmental efficiencies and are made in one location, which eliminates complex supply chains and reduces the CO₂ impact.
Our new airless bottles will come in 200 ml/6.8 fl oz, 100 ml/3.4 fl oz, 50 ml/1.7 fl oz and 30 ml/1 fl oz volume sizes. Our toner bottles will also be renewed but remain 125 ml/4.2 fl oz. Our jars - for masks and exfoliators - will keep their current design but the new translucent material will match the bottles; and they are all 100% recyclable.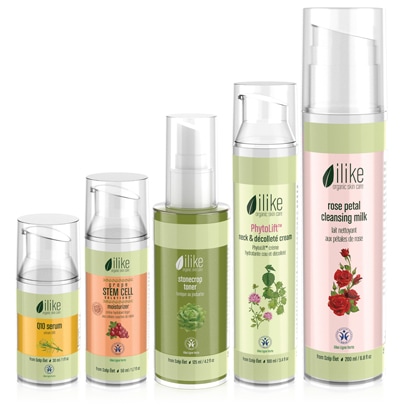 We will gradually roll out the new airless bottles. Please note that throughout the several months-long transition products will be available in the previous jars and increasingly in the new bottles as well. Please always use the latest order form to make the ordering process easy and fast.