Tomato A·C·E Booster Mask
---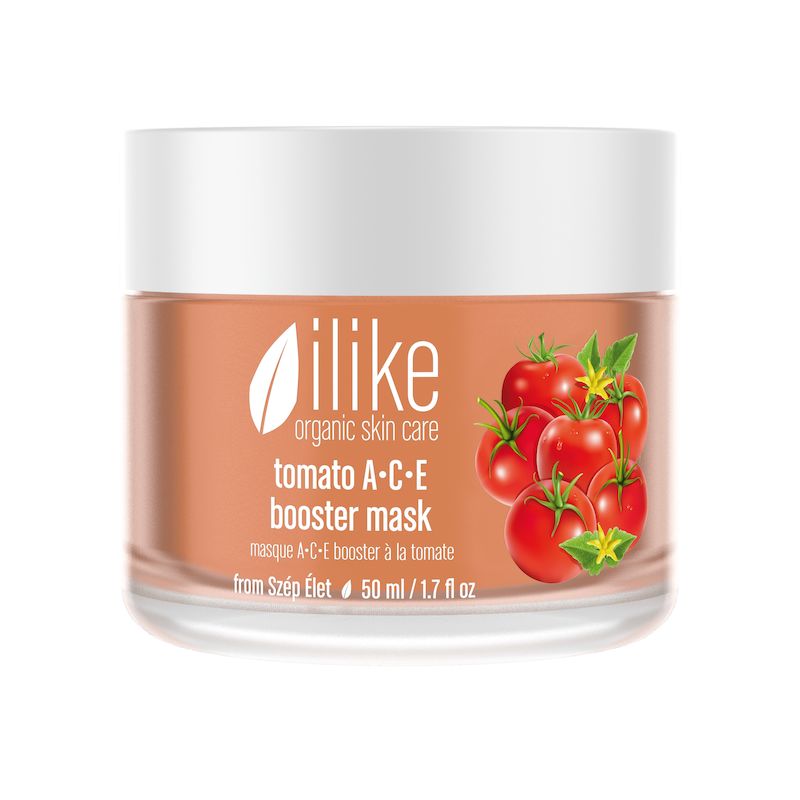 Skin types & conditions
anti-aging for premature skin
anti-aging for youthful skin
dry skin
masks & special treatments
sensitivity/rosacea
50 ml / 1.7 fl oz — 125 ml / 4.2 fl oz

All skin types benefit from this creamy treatment that contains essential antioxidants, such as Vitamins A, C and E, and Lycopene. Its zinc content leaves skin feel soothed and calmed.
Skin types & conditions
anti-aging for premature skin
anti-aging for youthful skin
dry skin
masks & special treatments
sensitivity/rosacea
Effects
rich in vitamins and antioxidants
skin feels rejuvenated and soothed
helps to reduce the visible signs of aging
makes a great treatment before and after sun exposure
Directions for application
Apply to cleansed skin over entire face and neck area and leave on for 15-20 minutes. Remove with a damp face towel. Finish with an ilike toner, serum and moisturizer. Recommended home use is 1-2 times per week or as needed.
Active Ingredients
Tomato, Bentonite, Zinc Oxide, Ascorbic Acid, Algae, Vitamin E -- Lycopene, Bioflavonoids, Beta-Carotene (Provitamin A), Vitamins A, B, C, E and K, Potassium, Copper, Manganese, Mineral Salts, Trace Elements