Paprika Stimulating Massage Cream
---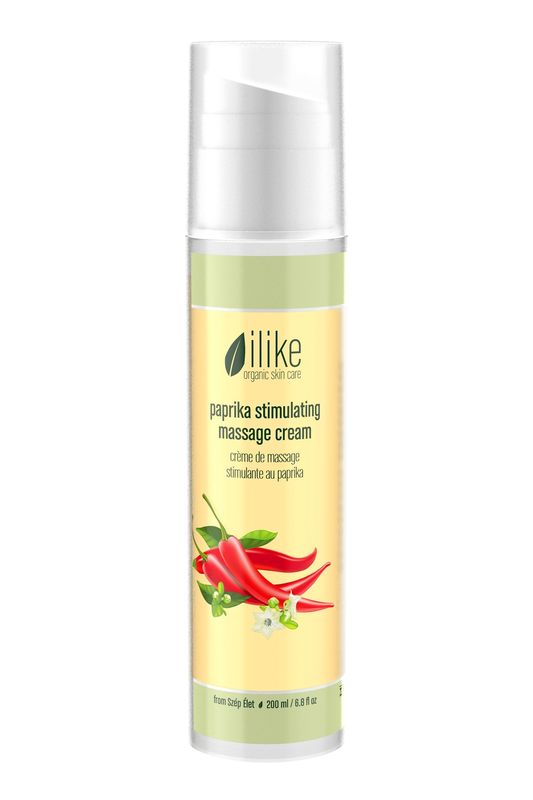 Skin types & conditions
anti-aging for mature skin
anti-aging for premature skin
body care
dry skin
masks & special treatments

This nourishing and invigorating product is the best massage cream to use on sluggish, mature skin. Contains all the wonderful ingredients of paprika, i.e. carotenes, bioflavonoids, capsaicin. It leaves the skin feeling firm and vitalized. Use it for facial or body treatments or after detoxifying body wraps.
Skin types & conditions
anti-aging for mature skin
anti-aging for premature skin
body care
dry skin
masks & special treatments
Effects
skin feels nourished, firm and vitalized
Directions for application
FOR PROFESSIONAL USE ONLY. Use as a massage cream for face or body and rinse or wipe off after massage. Use it for wrapping or equipment based tightening treatments.
Active Ingredients
Hungarian Cherry Pepper, Calendula, Corn Germ Oil, Castor Oil, Shea Butter, Orange Peel Oil, Rosemary Oil, Sunflower Seed Oil -- Capsaicin, Vitamin A, B, C, D and E, Beta-Carotene (Provitamin A), Bioflavonoids, Fatty Acids, Tannins, Phytoestrogens, Mineral Salts, Trace Elements